Place
Pub101101 York St Ottawa, Ontario K1N 5T4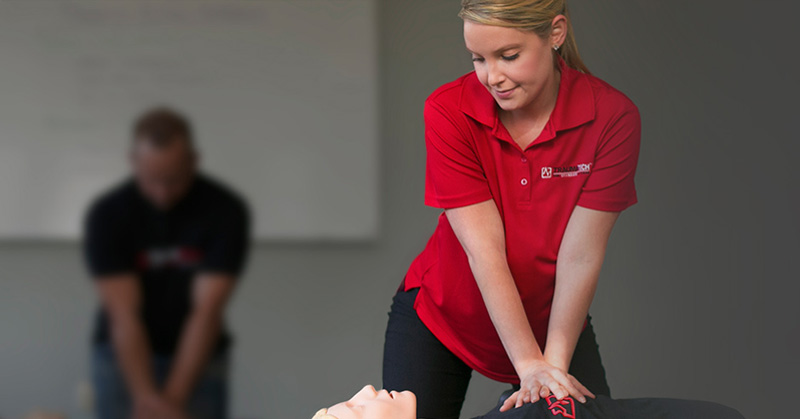 Emergency First Aid(w/ CPR Level "C" and AED Certification)
Pre-Requisites: None
Duration: 8 Hours (1 day)
Teaching Type: Instructor Lead w/ Slide Deck
Included: Training Booklet / Certification
Certification: Valid for 3 Years
Required: Security Staff / Any business with 5 or less people

Course Info
REGISTER
WORKPLACE REQUIREMENTS
This course is designed for people who work in a workplace where there are less than 6 people on shift working directly with each other.
This course is ideal for security staff, people working in the hospitality industry, contract workers, etc. Emergency First Aid covers the most common types of injuries and medical conditions, which will leave participants comfortable with how to handle an emergency situation, bandaging, splinting, as well as recognizing and treating common medical conditions. All participants will also receive a full CPR Level "C" and AED Certification.
THIS COURSE COVERS:
How to manage an emergency situation
How to perform a Primary Assessment
Adult, Child and Infant CPR Procedures (Using the new 2010 standards)
Adult, Child and Infant Choking Procedures (Using the new 2010 standards)
How to use an Automated External Defibrillation (AED)
Learn how to recognize and treat someone suffering from a heart attack, angina, and stroke
Treating Traumatic injuries such as bleeding, wound care, breaks, sprains, dislocations, burns, and head and spinal injuries)
Recognize and treat medical emergencies such as Asthma, Hyperventilation, and Anaphylaxis
How and when to move and injured patient
If there are no available dates visible for your course please fill out the following form below and we'll notify you once new classes are posted.
First Aid Requirements in the Workplace are based on the number of workers per shift:
a) For workplaces with 5 or fewer workers on any one shift, an Emergency First Aid certificate is required. This program consists of 6.5 hours of instruction.
b) For workplaces with 6 or more workers on any shift, a Standard First Aid certificate is required. This program consists of 13 hours of instruction.
First Aid Requirement Info Resources